Fashion is Never Worth a Life
In the fashion world, there is no modesty. We wear what we wear to show who we are, depth meeting surface in a tangle of threads we carefully choose to manifest what we can't always say. We shop for convictions, not garments, and we look long and hard for the perfect piece that speaks to us the same way we curate it to speak to the rest of the world. We choose, we dress, we live. And then we rinse and repeat.
Your clothes tell a story because you give them context…but what about their story before they became a part of yours? Their past is often left behind the moment they depart from wherever they were forged- and those who sewed them and those who spun the threads from which they were sewn are forgotten in the process.
One year ago, 1133 people were killed and over 2500 were injured when the Rana Plaza factory complex collapsed in Dhaka, Bangladesh. The factory was located on the upper floors of a building that was designed for shops and offices, and not for the weight and vibration of heavy factory machinery and the labor force required to operate it. One day prior to the collapse, the building had been evacuated after cracks were discovered on lower floors. After the owner of the building declared it safe, workers were forced to return to work the following day. Many of those who were hesitant to return were threatened with suspended pay, with factory owners more terrified of failing to meet deadlines for Western retailers than the potential danger of a crumbling building.
Earning less than $68 per month, these garment workers literally gave their lives to sew clothes supplied to Western markets. Although this horrific event exposed a harsh reality to some degree, very little has been done to raise awareness to those outside of the fashion industry. The factory can be rebuilt, and perhaps more sadly than anything, the lives that were lost can be replaced. To some, they were less than lives- merely hands that moved garments along the production line. But to those whose lives they shared, they were family- hearts and minds that can never, ever be replaced.
Deadly conditions continue to prevail in spite of this tragedy, with Western profit still the driving force. In addition to dangerous working environments, wages of less than $1/hour are typical. Assuming a 40 hour work week, $68/month equates to $1.70/hour- but many of these workers are forced to put in over 100 hours per week. Activists often face repression from their superiors or from the state, making it almost impossible for those within these factories to fight back. Efforts have been made by multiple coalitions and passionate individuals to catalyze awareness and change, but the most vital catalyst of all is US. If you wear clothes, this means YOU.
Do you know who made your clothes, or where they came from? Do you know if the hands that put them together are protected by human rights, or are they just another set of replaceable tools? I dare you to find out. The Ørder urges you to be curious and to be mindful. Boycotting clothes made by factories in Bangladesh isn't the solution because the country's economy depends on international sourcing, but awareness is is key. Cruelty, ignorance, and disregard for safety are never fashionable, so take the initiative and help set a new standard.
The Ørder is ethically produced in Chicago, and always will be. We stand behind the reform of the garment industry and the reconnection of the broken supply chain, and we encourage you to shop responsibly.
Fashion is never worth a life.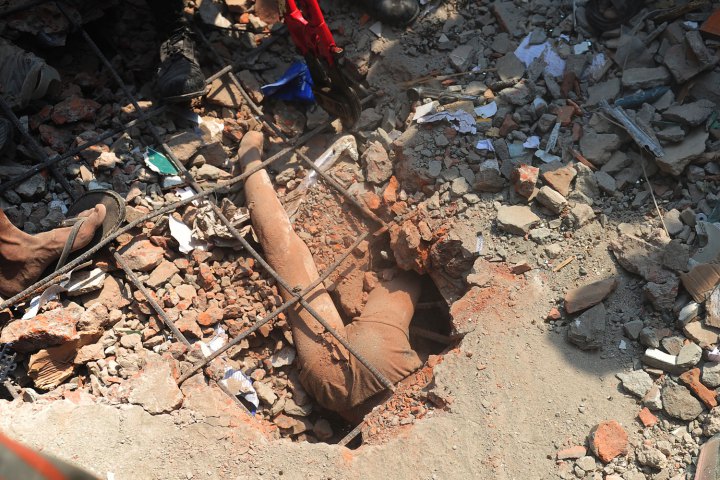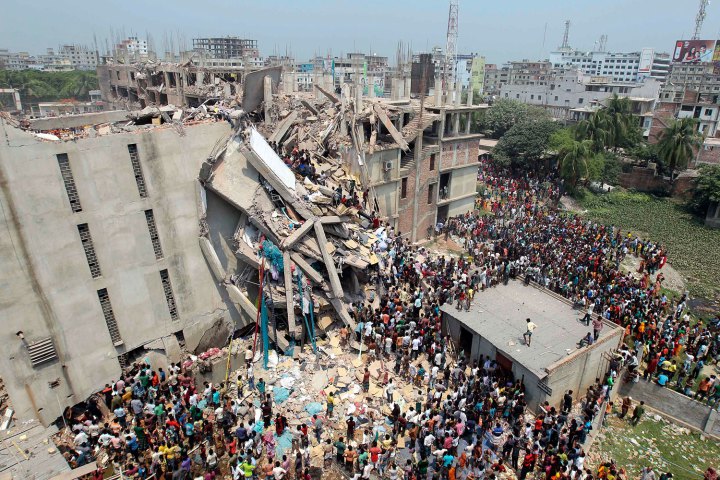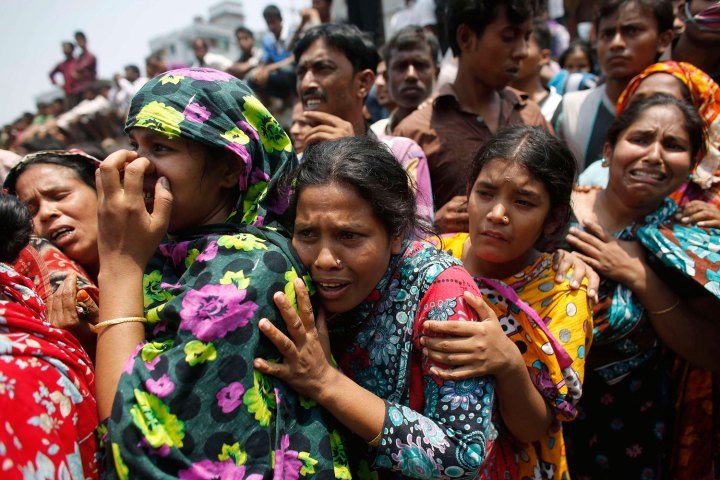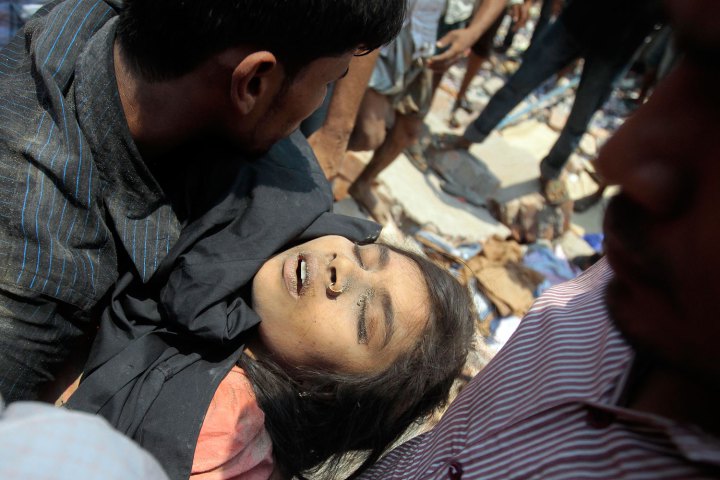 Photos courtesy of Time.com
Follow these steps from Fashion Revolution to see how some of your favorite brands measure up:
01 / go to free2work.org
02 / click the 'Industry' tab and choose the 'Apparel' category
03 / choose the brand of something you wear and check its 'overall' grade
04 / click that grade to see the breakdown (+ 'view score card')
Props to those powering this movement! There are many, but these are our faves: